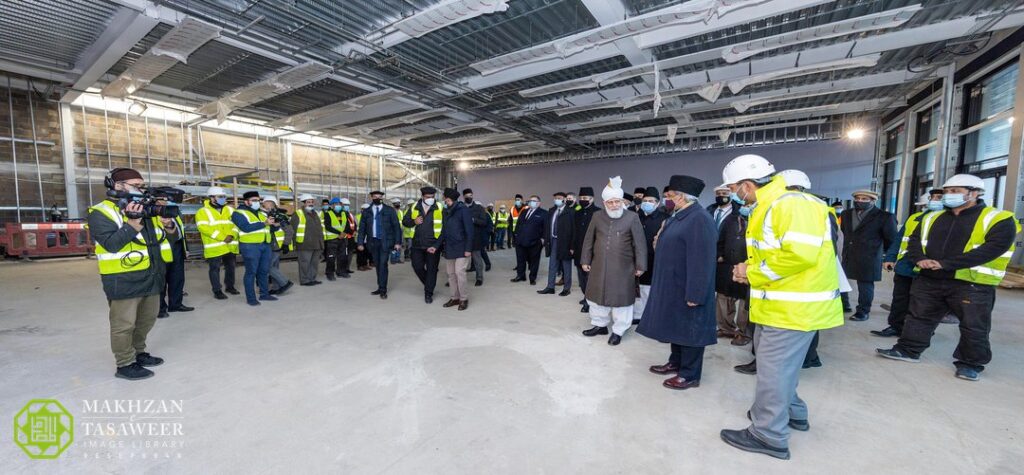 Head of Ahmadiyya Muslim Community Inspects Re-Development at Baitul Futuh Mosque Complex
On 23 November 2021, the World Head of the Ahmadiyya Muslim Community, the Fifth Khalifa (Caliph), His Holiness, Hazrat Mirza Masroor Ahmad inspected the latest development and progress in construction of the new administrative block at the Baitul Futuh Mosque complex in Morden.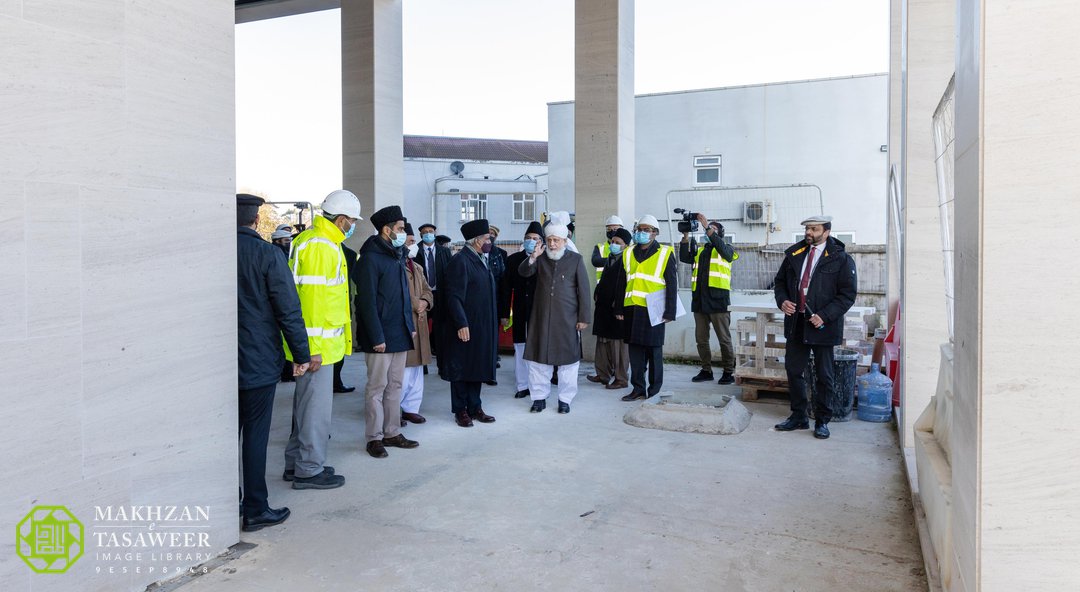 The administrative block, which will include multi-purpose halls, offices and accommodation facilities, is being rebuilt after a fire in September 2015 caused widespread damage at the site.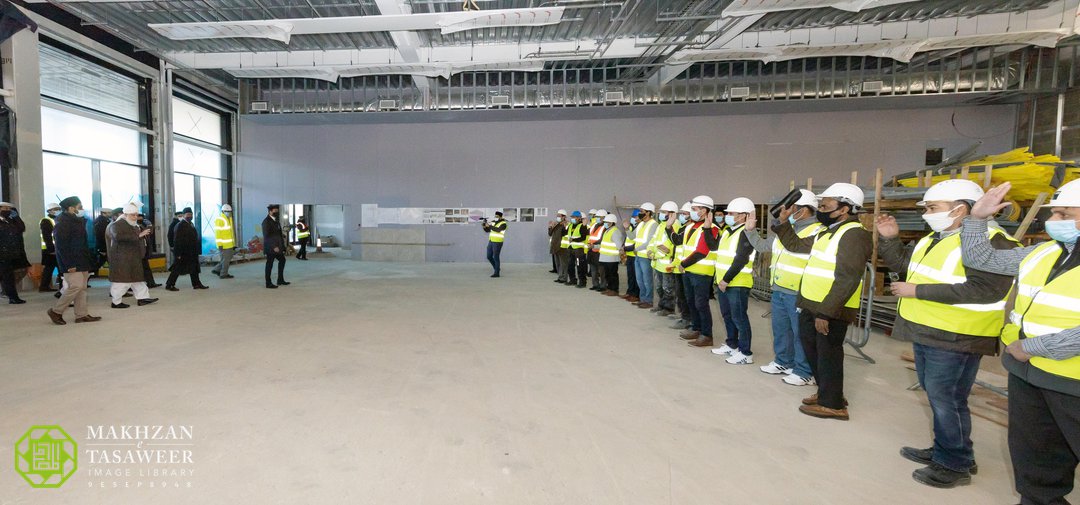 Irfan Ahmed Quraishi, the Jaidad Secretary of the Ahmadiyya Muslim Community UK said:
"His Holiness laid the foundation stone of the new complex on 4 March 2018 and last visited the Baitul Futuh Mosque for inspecting the progress of the construction on 10 March 2020. The site is now close to reaching its final stages of construction and it is hoped to be completed within the coming year. It has been a blessing for the Baitul Futuh Mosque Redevelopment Project that His Holiness has been guiding us with his invaluable advice and prayers throughout the entire process of construction."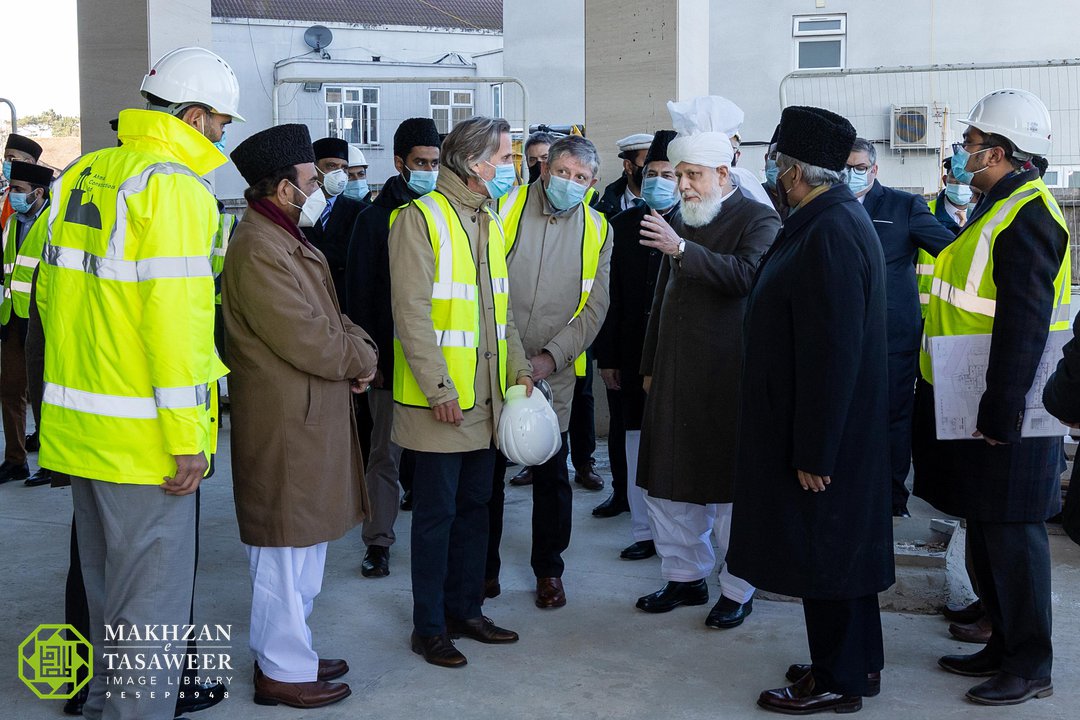 His Holiness was given a tour of the 5-floor complex which houses 2 function halls, offices and accommodation facilities for guests which include 12 private bedrooms and further dormitories.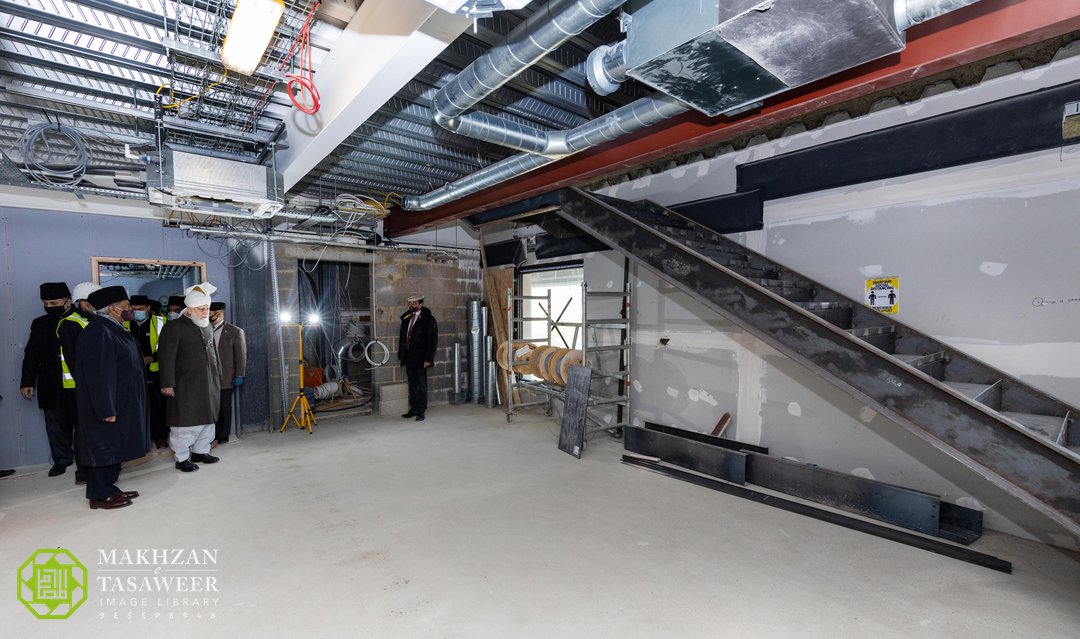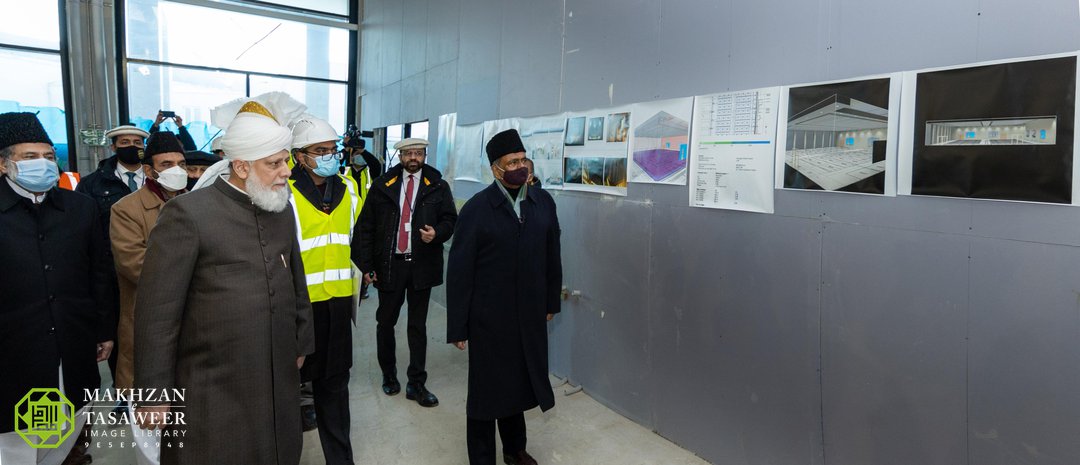 Before departing for Islamabad, His Holiness led the Zuhr and Asr prayers in the Baitul Futuh Mosque.