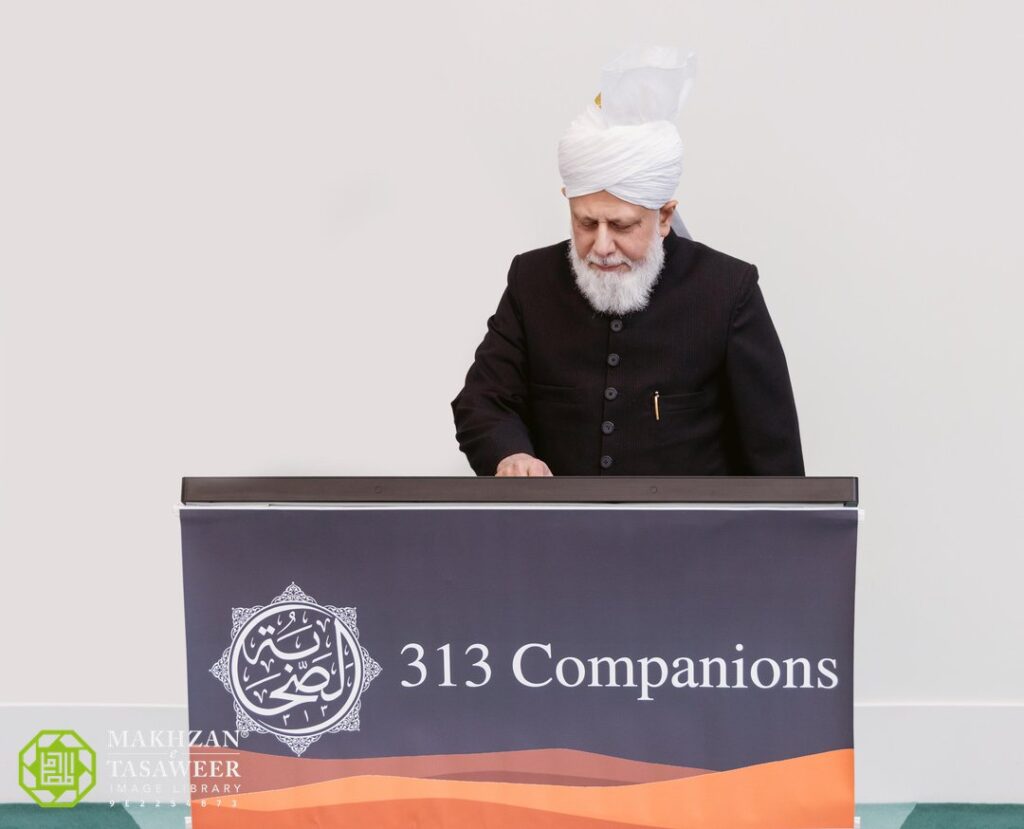 World Head of Ahmadiyya Muslim Community Inaugurates New Website on the Companions of the Holy Prophet (Peace and Blessings of God be Upon Him)
The Ahmadiyya Muslim Community is pleased to announce that on 8 April 2022, the World Head of the Ahmadiyya Muslim Community, the Fifth Khalifa (Caliph), His Holiness, Hazrat Mirza Masroor Ahmad inaugurated an official website of the Ahmadiyya Muslim Community focussed on the lives and characters of the blessed companions of the Holy Prophet Muhammad (peace and blessings of God be upon him) who fought in the battle of Badr (www.313companions.org).
The inspiration for the project is the series of Friday sermons that His Holiness has delivered since 2017 about the lives of the 'Badri' companions. Alongside featuring the respective Friday Sermons of His Holiness about each of the 313 companions, the new website and mobile application will contain individual profiles of each of the companions, providing interesting details and facts about their unique lives and exemplary characters based on the information imparted by His Holiness during his Friday Sermons.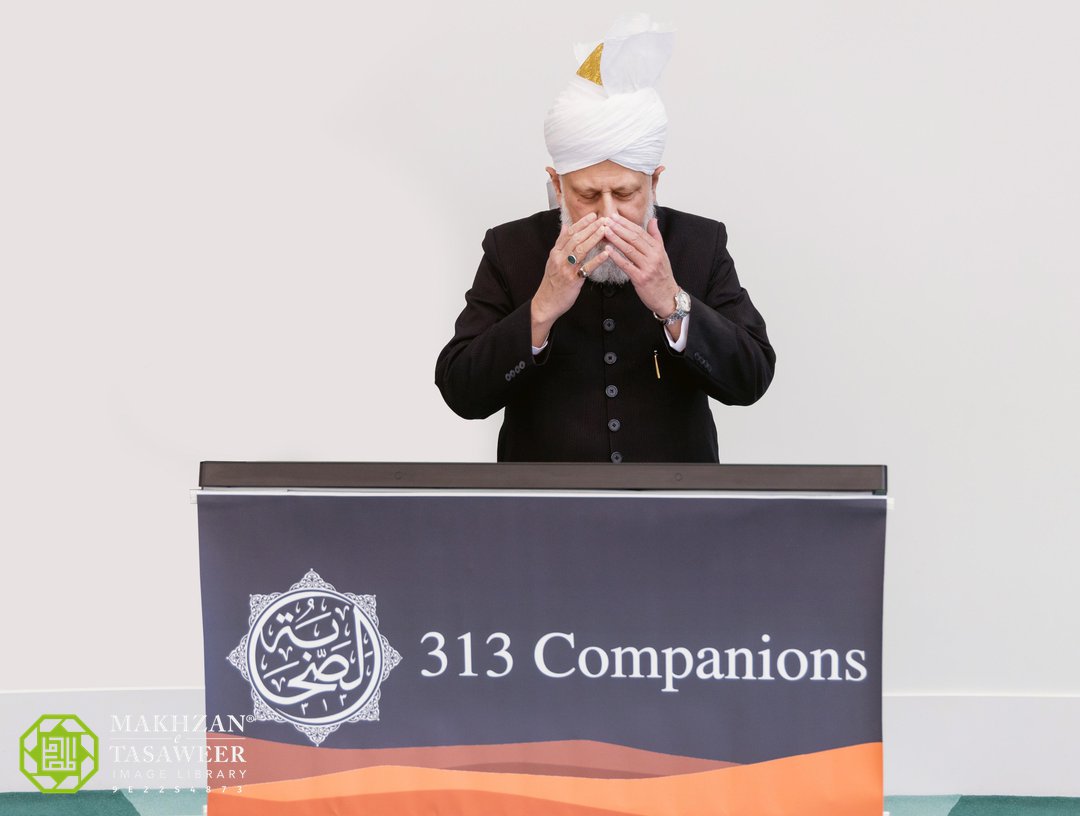 In addition to various learning resources such as maps, quizzes and the ability to listen to the correct pronunciation of relevant Arabic names and terms, the website, developed by Muslim Television Ahmadiyya (MTA), will also enable users to bookmark their research and personalise their experience.
His Holiness launched the website from the Mubarak Mosque in Islamabad, Tilford, after announcing its launch during his Friday Sermon.
The launch was followed by a silent prayer led by His Holiness in thanks to God Almighty.