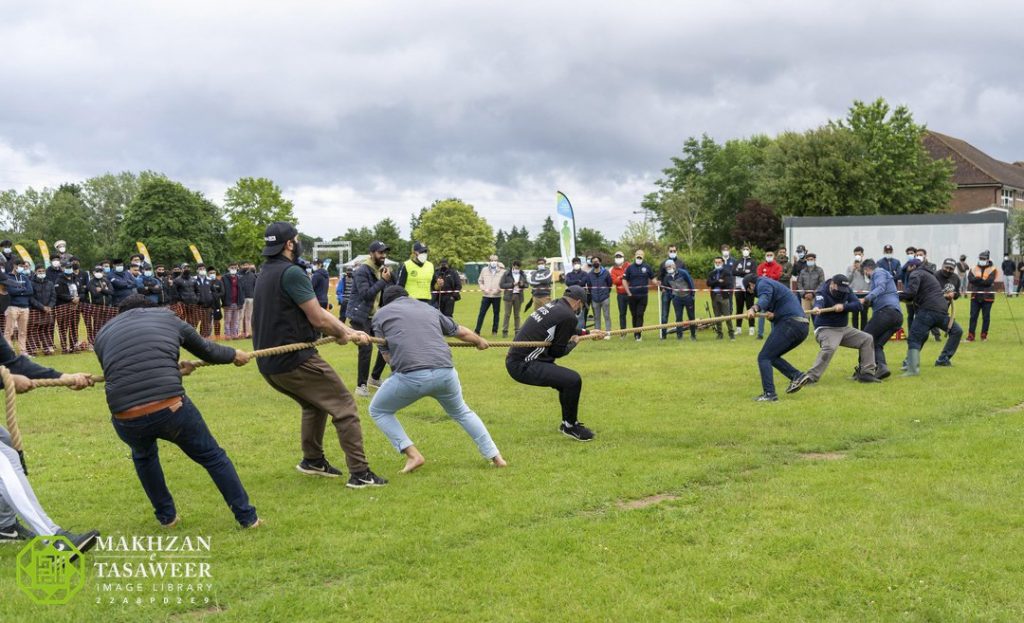 A Blessed and Joyous Day as Head of Ahmadiyya Muslim Community Graces First In-Person Event of Majlis Khuddam-ul-Ahmadiyya since Covid-19 Lockdown
His Holiness attended the 'Mercy4Mankind Charity Challenge MKA Games 2021'
On 4 July 2021, the World Head of the Ahmadiyya Muslim Community, the Fifth Khalifa (Caliph), His Holiness, Hazrat Mirza Masroor Ahmad attended the 'Mercy4Mankind Charity Challenge MKA Games 2021' organised by Majlis Khuddam-ul-Ahmadiyya UK.
This was the first in-person formal event organised by Majlis Khuddam-ul-Ahmadiyya since the onset of restrictions on social gatherings due to Covid-19 and was held whilst strictly observing government guidelines. The event was held in Waverley Abbey Church of England Junior School, which is adjacent to Islamabad, Tilford.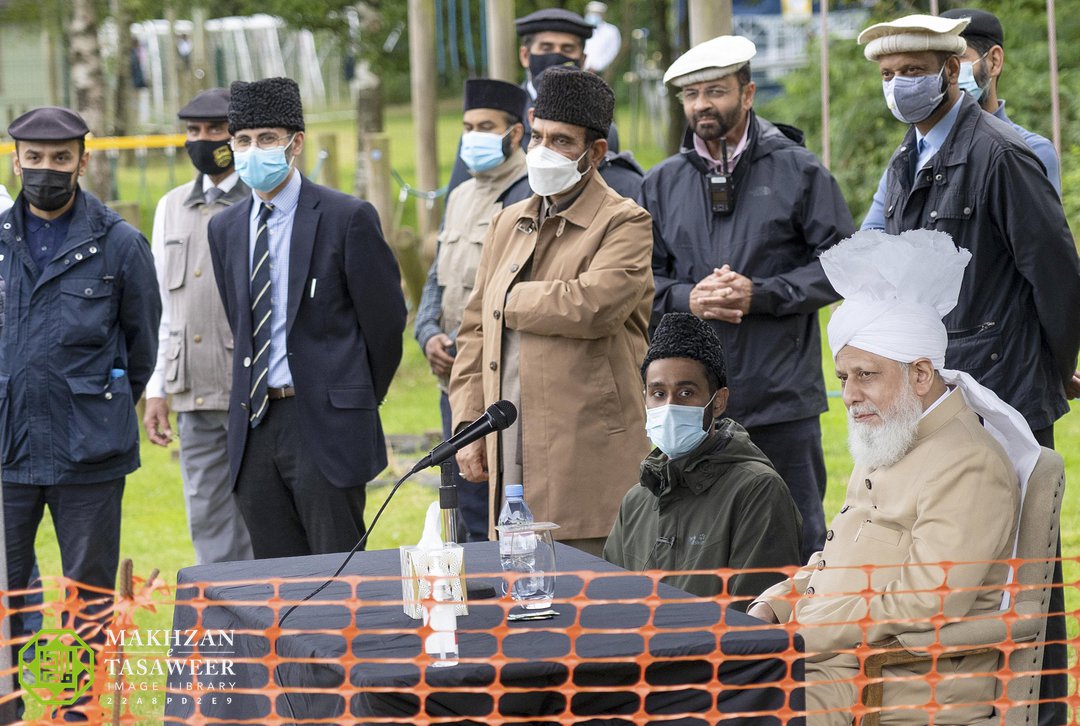 His Holiness attended the event and viewed the finals of competitions such as Bike-Racing and a special Tug-of-War exhibition match between the Regional Qaideen and National Amila members of Majlis Khuddam-ul-Ahmadiyya.
It was a momentous occasion for the youth in attendance as they had the opportunity to physically be in the company of their spiritual father for the first time since Covid-19 restrictions came into force in early 2020.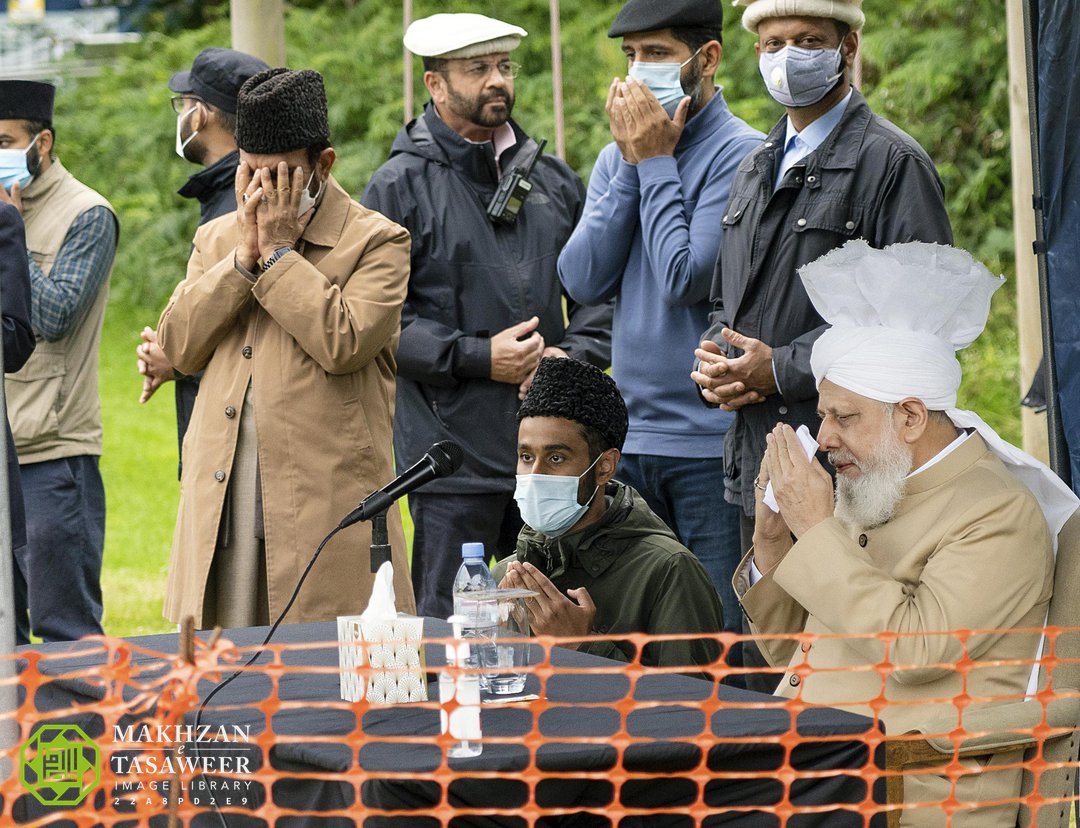 The event brought together over 260 members of Majlis Khuddam-ul-Ahmadiyya who took part in numerous games, such as Slow-Bike-Race, Cricket and Team Architect to raise funds for various charities. The event raised £23,000 for charity.
The event concluded with a silent prayer led by His Holiness.