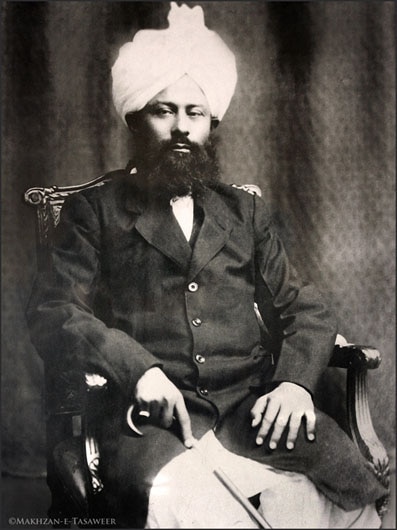 World Head of Ahmadiyya Muslim Jamaat pays tribute to the 'Promised Son'
His writings and addresses are a great treasure that he bequeathed to the Jamaat during his life and period of Khilafat
Hadhrat Mirza Masroor Ahmad, the World Head and Fifth Khalifa of the Ahmadiyya Muslim Jamaat recently paid a special tribute to the 'Promised Son', Hadhrat Mirza Bashiruddin Mahmood Ahmad(ra) who was also the Second Khalifa of the Promised Messiah(as).
During his Friday Sermon, delivered on 22 February 2013, Hadhrat Mirza Masroor Ahmad read excerpts from an address delivered by Hadhrat Mirza Bashiruddin Mahmood Ahmad(ra) on 10 April 1942 about the importance of prayer and the conditions for its acceptance.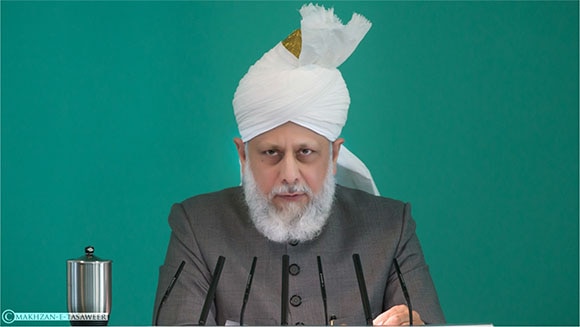 Commenting upon the Second Khalifa's immense knowledge, Hadhrat Mirza Masroor Ahmad said:
"There are many aspects of the intelligence, knowledge and spiritual insight given to the Second Khalifa by God Almighty. His writings and speeches were full of knowledge and spiritual insight even before his becoming Khalifa… His writings and addresses are a great treasure that he bequeathed to the Jamaat during his life and period of Khilafat."
The Second Khalifa's address from 1942 was delivered with reference to a verse of the Holy Qur'an in which it is stated that God Almighty answers the call of a distressed person.[1]
The Second Khalifa explained that the Arabic word used for a person in distress in the Qur'anic verse is "Moztar" which refers to a person's condition of utter despair in everything apart from God. It refers to a person who feels completely trapped and sees only one means of escape which is the path of God. It is only through God that such a person can find refuge and peace.
Hadhrat Mirza Masroor Ahmad said prayer remained the most important means for all success and progress in the world today and thus the words of the Second Khalifa were just as important today as they were at the time.
His Holiness said:
"The situation today remains the same as before. Despite my repeated reminders, the attention that is being paid towards prayers and self-reformation is not occurring to the level it should."
[1] Holy Qur'an, Chapter 27, Verse 63