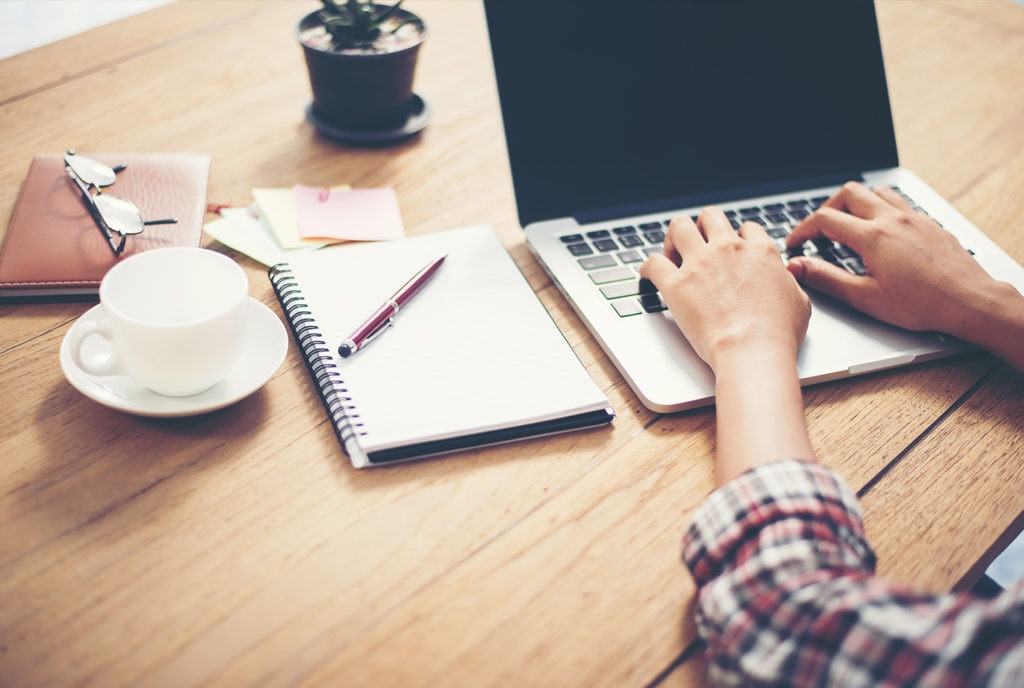 Working through the Pandemic
By Ijaz Ahmed, PhD
Almost every aspect of life has been affected by Covid-19. One, often overlooked aspect, is the challenge it poses to the research and scientific communities around the globe. In the United States, the closures have brought anxiety and confusion to many scientists across the nation. How will they continue their research now that the lab has closed? However, the advancements in virtual conferencing and high-speed internet have enabled research labs in both industry and academia to connect and continue their work. Despite the challenges, many industry professionals, university researchers, teachers and students have now adjusted to holding virtual online meetings and lectures.
Dr. Nusrat Sharif, Senior Principal Scientist in Immunology and Inflammation at Pfizer and President of the Ahmadi Women's Scientists Association USA, who works with a team of scientists to find treatments and cures for autoimmune and inflammatory diseases, reflected on the value of working to serve mankind.
Dr. Sharif observes that this is a time when Ahmadi Muslim researchers can bring alive the inspiration laid by Hazrat Khalifatul Masih V (May Allah be his helper) who advised that: "As scientists and researchers, it is up to you to exercise your minds and talents to seek out the ways and methods to accomplish great feats of learning."
Regarding the fact that her employers are striving to produce a viable coronavirus vaccine, Dr Sharif notes: "In the time of this global pandemic, I feel extremely fortunate to work for a world-renowned biopharmaceutical institution, where the ultimate focus is patient driven and all our scientific research is focused on finding a cure. It allows you to participate remotely in the company incentive of engineering a pandemic drug, which will benefit millions of lives."
Likewise, Dr. Sohail Husain, Professor of Pediatrics at Stanford University and President of the Association of Ahmadi Muslim Scientists USA, said that he was inspired by the message given by His Holiness on March 27th, 2020, in which His Holiness observed that "remaining at home through the government lockdown will become a means of spiritual and educational benefit."
Students at Dr. Sohail Husain's lab at Stanford University were anxious about their research work once the university shut down. However, based on the guidance of His Holiness, Hazrat Mirza Masroor Ahmad (May Allah be his helper) regarding the imposition of lockdown in various countries, Dr. Husain advised his students to be innovative and productive.
Dr Husain told his students: "This is a time to get organized. This is a time to take online courses. This is a time to launch the Laboratory Information Management Systems (LIMs) we had wanted to launch months ago but didn't have the time for then. This is a time to data mine existing data records that are freely available online or from our own previous archives for the projects that we think will be useful. This is a time to write research grants. This is a time to finish original scientific papers or to draft scientific review papers that we had previously planned to write later, when we had free time. The time is now."
By following the guidance of His Holiness to remain active during this pandemic, Dr. Husain's lab is writing grants, drafting review articles, datamining records on pancreatic disease, carefully analyzing data, and even taking online courses to expand their knowledge. The lab members continue to interact through SLACK messaging and Zoom calls, sharing their data and accomplishments. Not being able to physically interact does make it difficult, however, Dr. Husain remarked that "we were enabled to create 'benefit' from this physical isolation."
Abdul Naseer Kakkada, a Post-Doctoral Research Scientist in Biophysics at the University of Texas at Austin, which closed its doors on March 14th, says that he is continuing his research during this time through online virtual meetings with research collaborators and his mentor. This pandemic allowed Dr. Kakkada to catch up on research within his own respective field and expand his knowledge.  He says: "I have been attending virtual research seminars both locally and internationally and keeping up with the literature. I have also devoted some time towards analyzing data that's emerging from the COVID-19 pandemic." 
Now, that the blessed month of Ramadan is upon us, Ahmadi Muslim scientists are taking this time to pursue spiritual advancement as well. As the Holy Qur'an is read throughout this month, its reflection will provide new insights into the Creation of the Universe, Insha'Allah.
As the world slowly takes steps to relax its social distancing policies, Ahmadi Muslim scientists in the USA will look back at this time and be grateful for the guidance of Hazrat Khalifatul Masih V (May Allah be his helper) which provided comfort and focus to wash away all forms of anxiety and helplessness.
May Allah enable all Ahmadi Muslim Scientists to utilize this time to derive spiritual and educational benefit. May the beautiful teachings of the Holy Qur'an become a source of guidance and inspiration during this blessed month of Ramadan and always.
Ijaz Ahmed is currently serving as General Secretary and Publications Secretary of Association of Ahmadi Muslim Scientists, USA