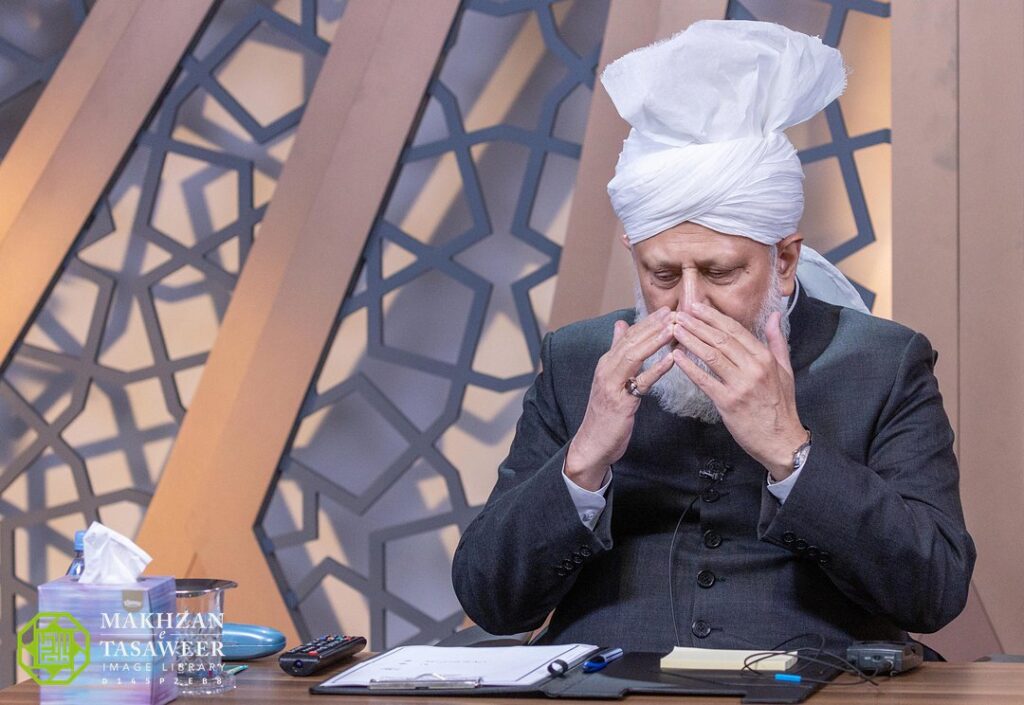 National Majlis-e-Amila in Finland have Honour of Virtual Meeting with World Head of Ahmadiyya Muslim Community
His Holiness gives guidance on a wide array of administrative and religious matters
On 7 November 2021, the National Majlis-e-Amila (Executive) of the Ahmadiyya Muslim Community Finland were granted a virtual official meeting and audience with the World Head of the Ahmadiyya Muslim Community, the Fifth Khalifa (Caliph), His Holiness Hazrat Mirza Masroor Ahmad.
His Holiness presided the meeting from his office in Islamabad, Tilford, whilst the Amila members joined the meeting virtually from the Ahmadiyya Muslim Community Mission House in Helsinki, Finland.
During the meeting, all present had the opportunity to speak to His Holiness and to receive the guidance and instructions of His Holiness on a range of issues.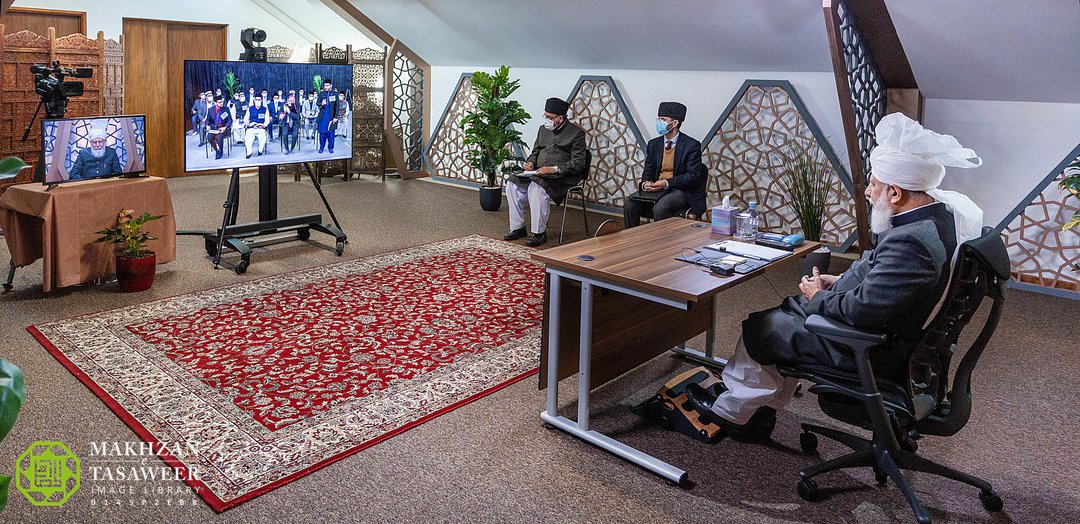 Speaking to the Amila members, His Holiness outlined that the most fundamental responsibility of a Muslim is to observe the five daily prayers and that Amila members should be leading by example.
His Holiness also said that Amila members should lead by example in sacrificing their time and resources for the Waqf-e-Ardhi scheme where they dedicate time to serve the faith.
One Amila member asked for advice on how to resolve marital problems that can arise within families.
Hazrat Mirza Masroor Ahmad said:
"You should read my book 'Marital issues and their solutions'. Take out extracts from it and distribute it within homes. Other than that, there is a great need for patience and forbearance. Men and women both lack patience. Small matters become inflated and are taken to extremes… Men should show kindness and softness and women should show patience too. For this, the Tarbiyyat department should make and run programmes so that both men and women are all morally trained…If your Secretary Tarbiyyat is active then less issues will arise and they will be better resolved." 
Another Amila member mentioned that the education system within Finland does not have a set syllabus for school students on studying Islam and so individual schools provide information which is often contrary to the teachings of Islam.
His Holiness said that they should make a campaign and concerted effort to draw the government's attention towards making a set curriculum that is based upon the true teachings of Islam. His Holiness said Ahmadi Muslims should offer their assistance and that any syllabus or curriculum should be limited to the main tenets of Islam which Muslims generally agree upon.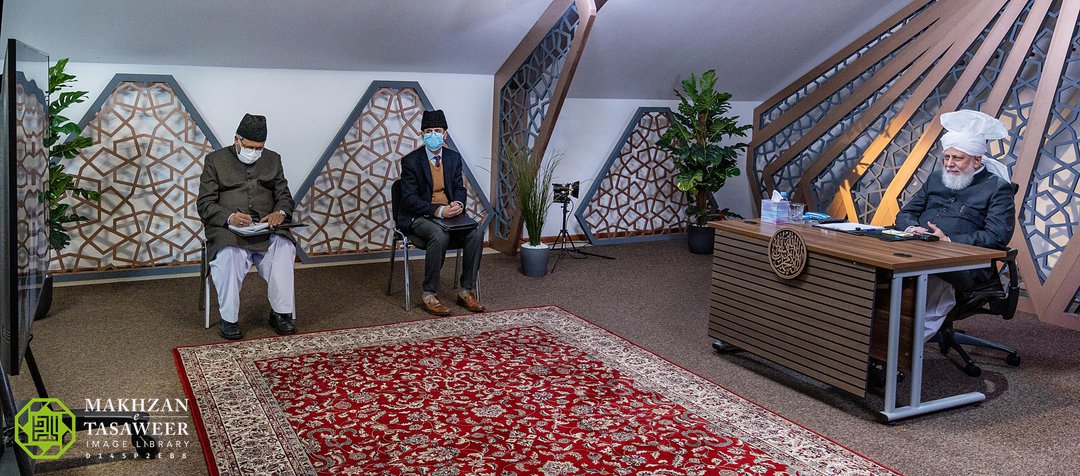 Another Amila member mentioned that some Finnish people do not open up for frank conversations about faith. The Amila member asked for advice on how to approach such people to introduce the teachings of Islam.
Hazrat Mirza Masroor Ahmad said:
"You should make personal connections and friendships with people. Keep close relations with your neighbours and they should know [about your beliefs]. Hold regular seminars and invite them to those events. You can hold interfaith programmes or other similar events where they come and hear your point of view. They will themselves then ask questions and will build an introduction. Also write articles in newspapers about Islam and its teachings. Speak about what true peace is and how it can be established within society and what is Islam's perspective on establishing peace. Also write about contemporary issues and Islam's perspective on them. Then they will realise that these people are not just speaking to us about religion, rather they can even guide us on contemporary issues."
His Holiness was also asked how to encourage people to read the books of the Promised Messiah (peace be upon him).
Hazrat Mirza Masroor Ahmad said:
"Extract small passages on various topics from the books and print them and distribute them to people. For people who are not used to reading books, it is difficult for them to read a whole book. So, when you give them small passages, they will read them and develop an interest…Nowadays, generally, people are not inclined to reading much. They like to consume information in 30 seconds or to watch some programmes on TV. That is what people's attention is turning towards. Or, you can produce audio books. Make them available to people so they can listen to them when travelling."