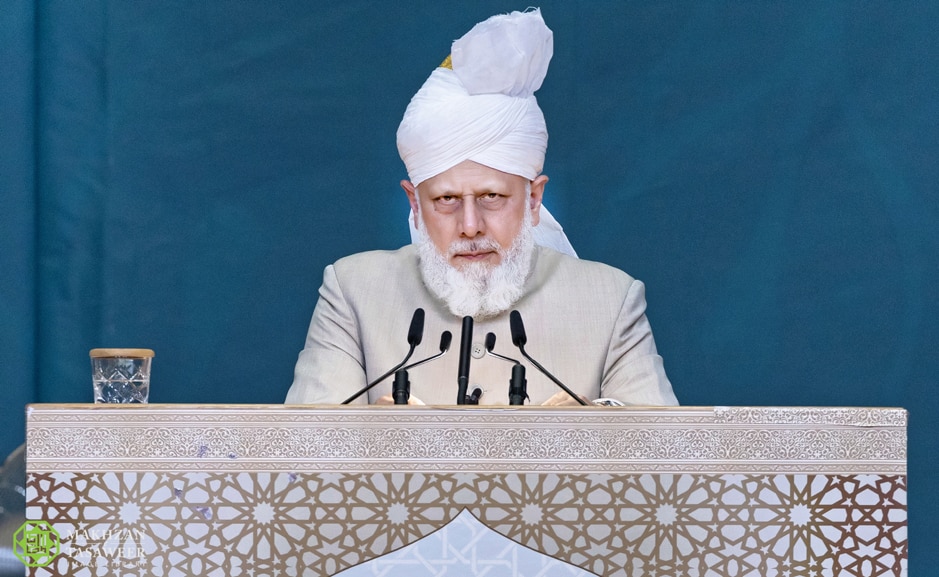 Inspection of Ahmadiyya Muslim Community Germany's Annual Convention Takes Place in Karlsruhe
The World Head of the Ahmadiyya Muslim Community, the Fifth Khalifa (Caliph), His Holiness, Hazrat Mirza Masroor Ahmad conducted an inspection of the arrangements for the 44th Annual Convention (Jalsa Salana) of the Ahmadiyya Muslim Community in Karlsruhe, Germany on 4 July 2019.
During the inspection, Hazrat Mirza Masroor Ahmad visited the various departments tasked with organising and running the 3-day event which expects to see more than 35,000 attendees. His Holiness was briefed on the arrangements whilst he inspected the site.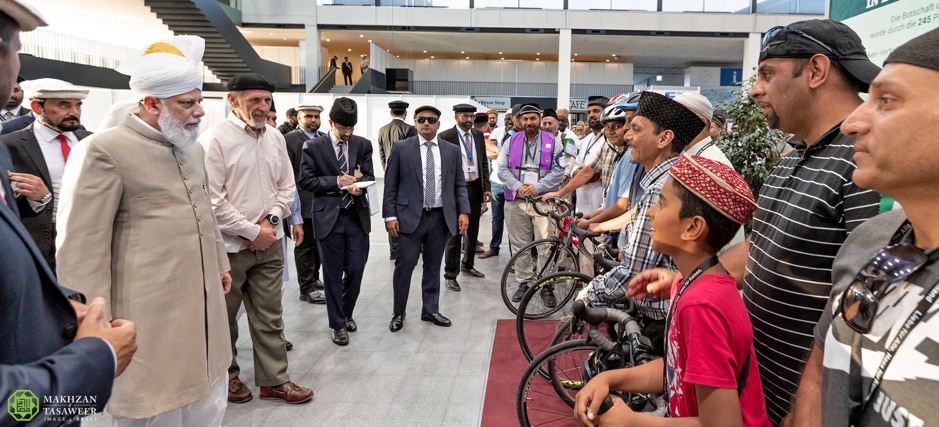 During a visit to the exhibition area, His Holiness launched a new app for Humanity First Germany.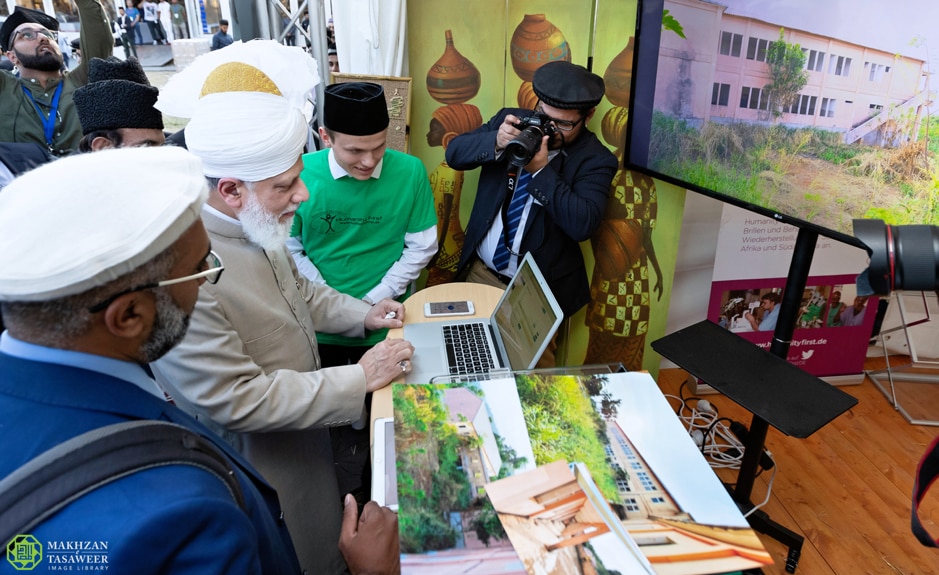 Later, His Holiness directly addressed the thousands of volunteers tasked with hosting the Convention. His Holiness spoke about the importance of prayer and maintaining an excellent display of character and morals at all times.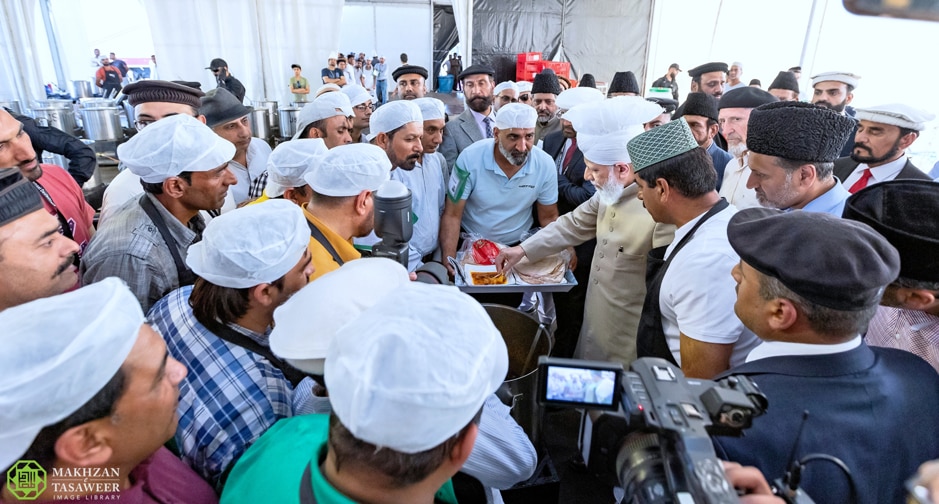 His Holiness explained how divine assistance has enabled the workers of the Ahmadiyya Muslim Community to accomplish great things.
Hazrat Mirza Masroor Ahmad said:
"Now by the grace of Allah, our volunteers in countries where we have large numbers of Ahmadi Muslims, including Germany, are extremely well trained in the preparation and organisation of the Jalsa Salana so that they are capable of achieving vast and important tasks in very short times with great ease."
After appreciating the spirit of service of the volunteers and duty holders of the event, His Holiness also impressed the utmost importance of the five daily prayers and explained that they hold precedence over all other matters.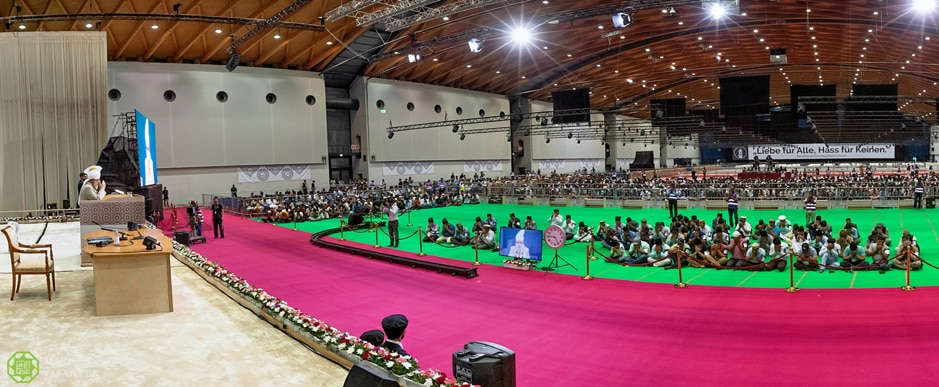 Hazrat Mirza Masroor Ahmad said:
"In these days, as I have mentioned many times before, you must not think that carrying out your Jalsa duties, absolves you of your obligation towards your prayers. You must endeavour to offer your prayers on time and in congregation".
His Holiness also emphasised the need for attendees and duty bearers alike to display the very best morals and standard of character at all times.
Speaking specifically to the volunteers of the Jalsa, Hazrat Mirza Masroor Ahmad said:
"Even if a guest displays any anger or frustration, you must still display excellent morals and etiquette. You must not reply in any sort of negative manner which could be injurious to their feelings."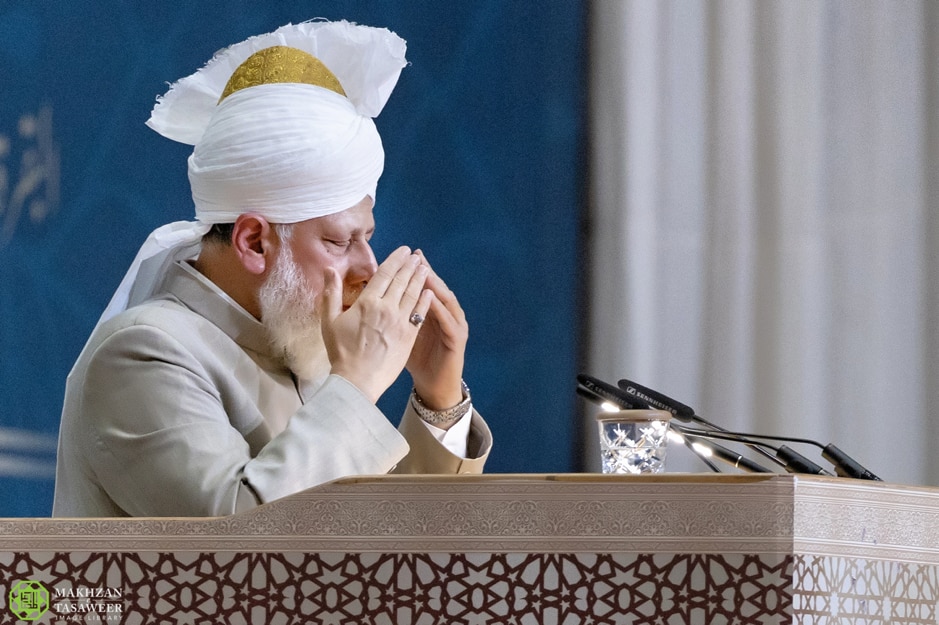 Towards the end of the address His Holiness urged the volunteers to continue to work with as much zeal and compassion throughout the coming three days of the Jalsa, as they had done in the days leading up to it.
Hazrat Mirza Masroor Ahmad concluded the address with a silent prayer.