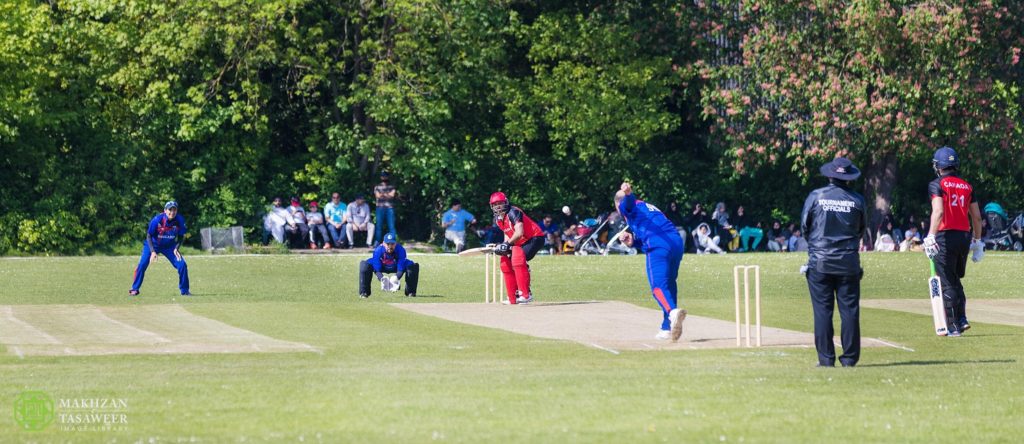 Head of Ahmadiyya Muslim Community Attends 10th International Masroor Cricket Tournament
22 teams participate in the T-20 Tournament held in London
From 2 to 6 May 2018, the Ahmadiyya Muslim Community UK hosted the 10th International Masroor Cricket Tournament in London.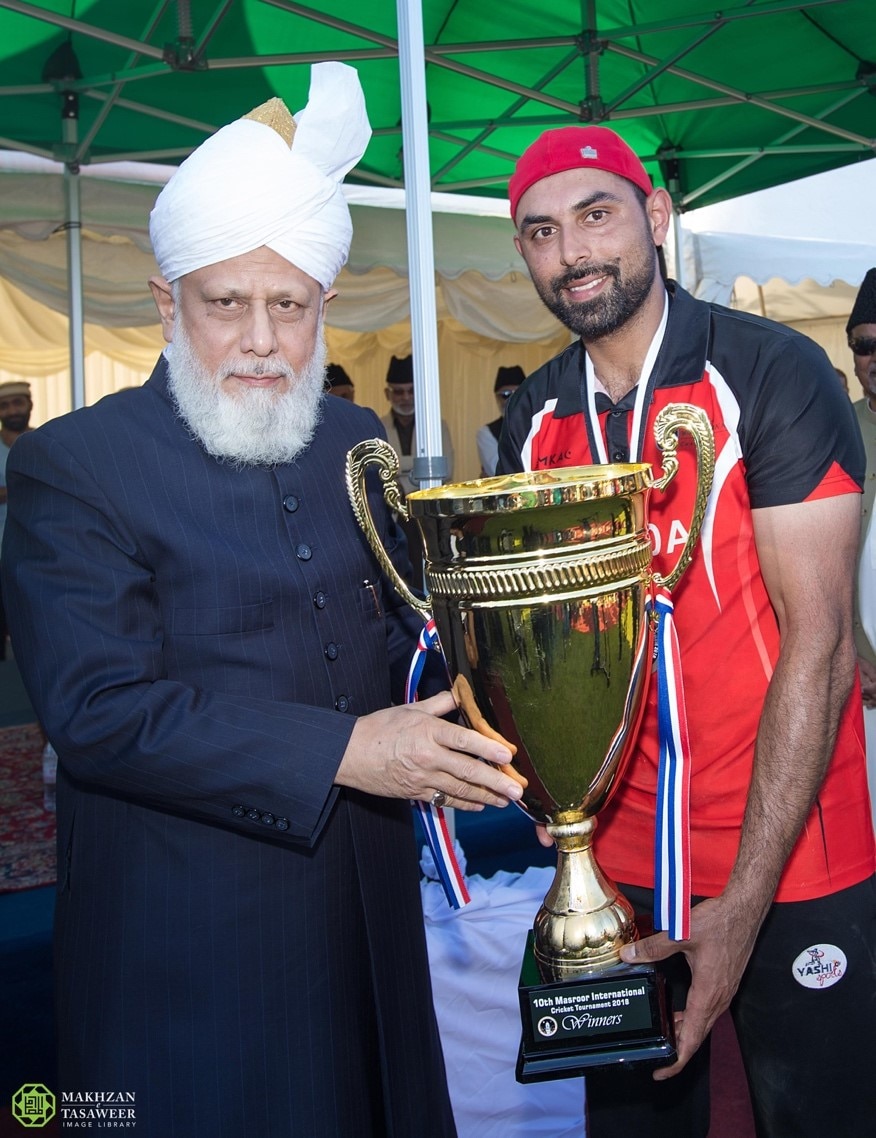 The final match and the concluding session was graced by the presence of the World Head and Fifth Khalifa (Caliph) of the Ahmadiyya Muslim Community, His Holiness, Hazrat Mirza Masroor Ahmad.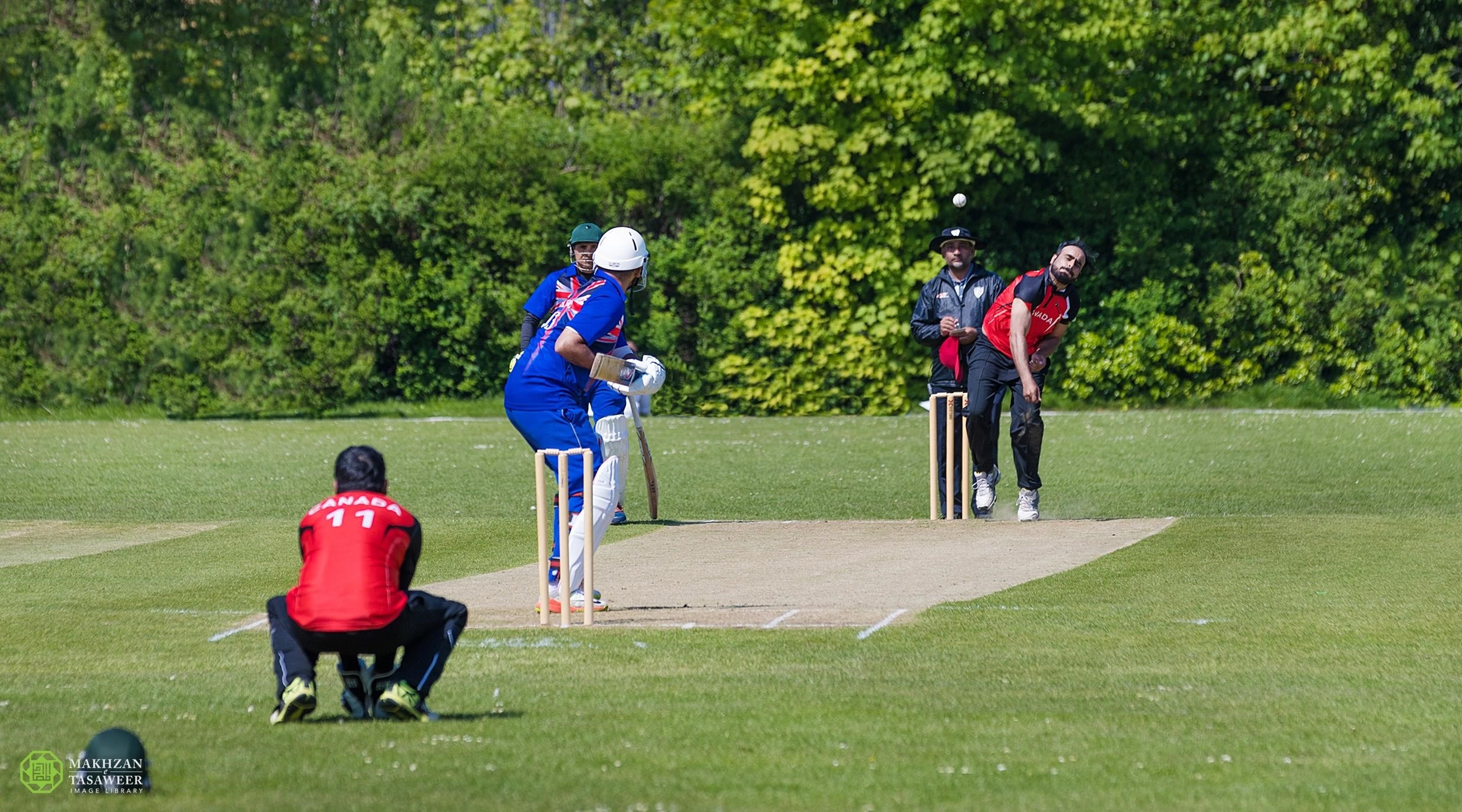 The final match between Canada and England ended in a nail biting finish with the Canadian team making the required 2 runs off the last ball to win the match. Canada has won the trophy for the 7th time.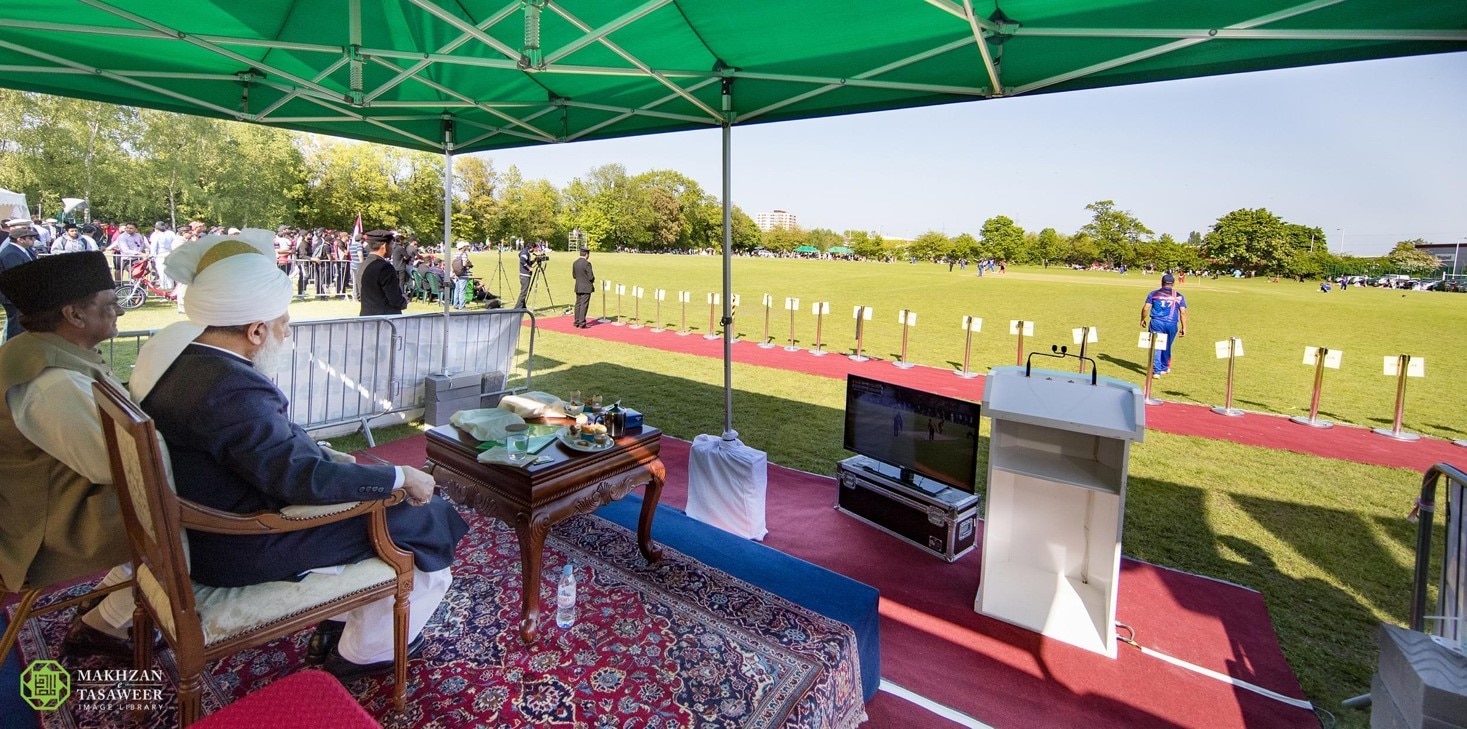 22 teams from around the world, including Canada, USA, Australia, Trinidad, UAE and a number of European countries played 64 matches during the T-20 tournament.

His Holiness Hazrat Mirza Masroor Ahmad distributed the prizes to the winners and led a silent prayer to conclude the event.