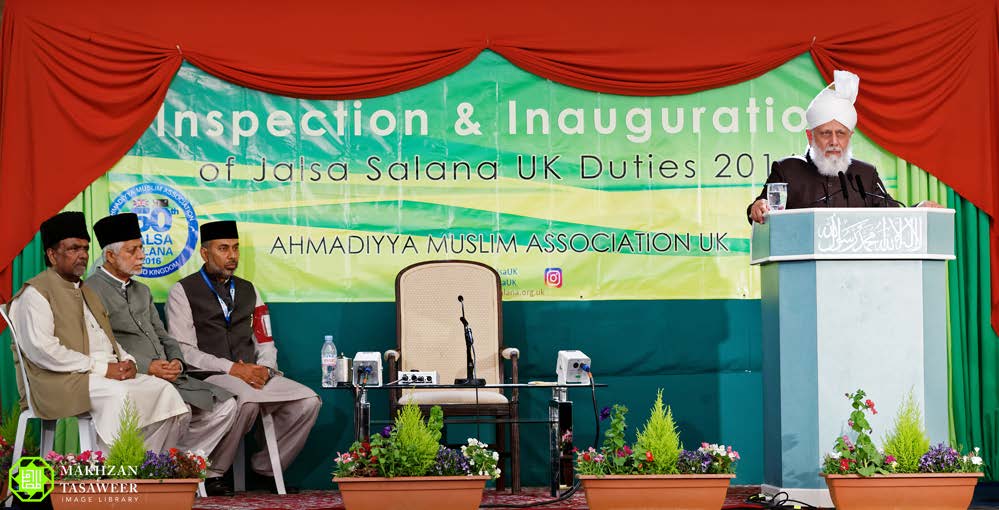 Inspection of Jalsa Salana 2016 takes place
3-day Annual Convention begins on Friday at Hadeeqatul Mahdi in Hampshire
The World Head of the Ahmadiyya Muslim Community, the Fifth Khalifa, His Holiness, Hazrat Mirza Masroor Ahmad conducted an inspection for the arrangements of the 50th Annual Convention (Jalsa Salana) of the Ahmadiyya Muslim Community in the United Kingdom on Sunday 7 August 2016.
The 3-day Jalsa Salana, which takes place at Hadeeqatul Mahdi in Hampshire, begins on Friday 12 August 2016.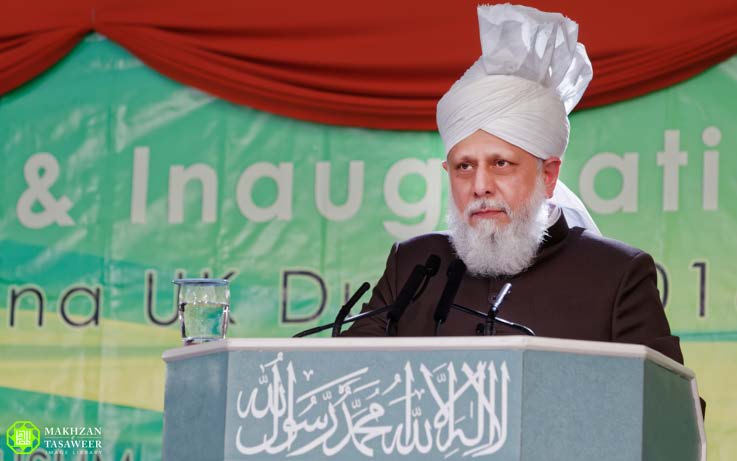 During the inspection, Hazrat Mirza Masroor Ahmad visited the various departments tasked with organising and running the three-day event. His Holiness was briefed on the arrangements as he inspected the site.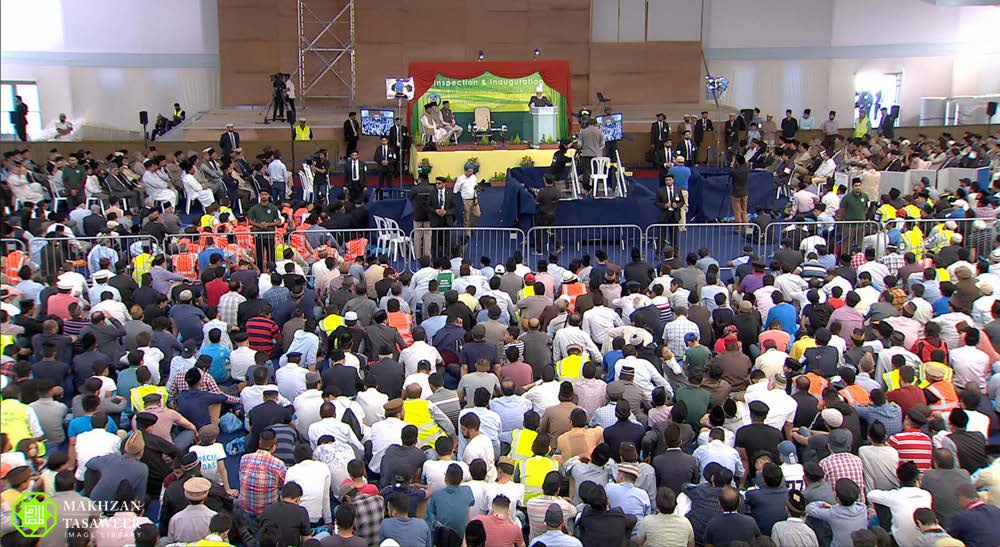 Later, His Holiness directly addressed many of the 5,000 volunteer workers and advised them to conduct their duties with diligence and to be regular in prayer. He advised the workers to display the very best manners throughout.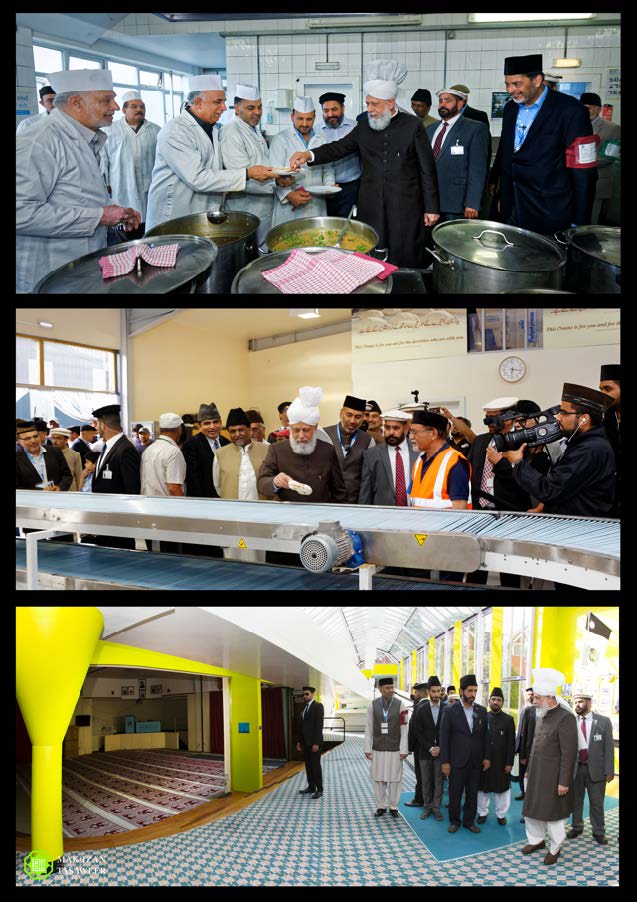 Hazrat Mirza Masroor Ahmad said:
"Every volunteer and worker should display excellent manners and etiquettes at all time. They should ensure that they do not say or do anything that could cause offence or worry to any of the guests."
Reminding the volunteers about the importance of prayer, Hazrat Mirza Masroor Ahmad said:
"Only through prayer and the worship of Allah will our efforts and our work be blessed. This is the secret to our success! Without Allah's Grace and Mercy we cannot achieve anything."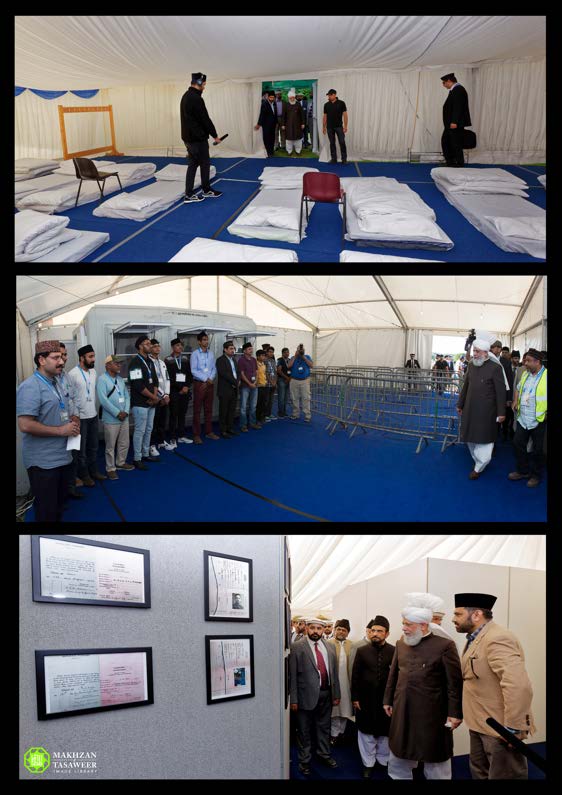 Earlier, His Holiness also inspected Jalsa Salana arrangements made at the Baitul Futuh Mosque in London and at the premises of Jamia Ahmadiyya UK in Haslemere.
The Jalsa Salana will begin on Friday afternoon when His Holiness will deliver his weekly Friday Sermon at the event. Thereafter, His Holiness will deliver 4 further speeches during the course of the weekend.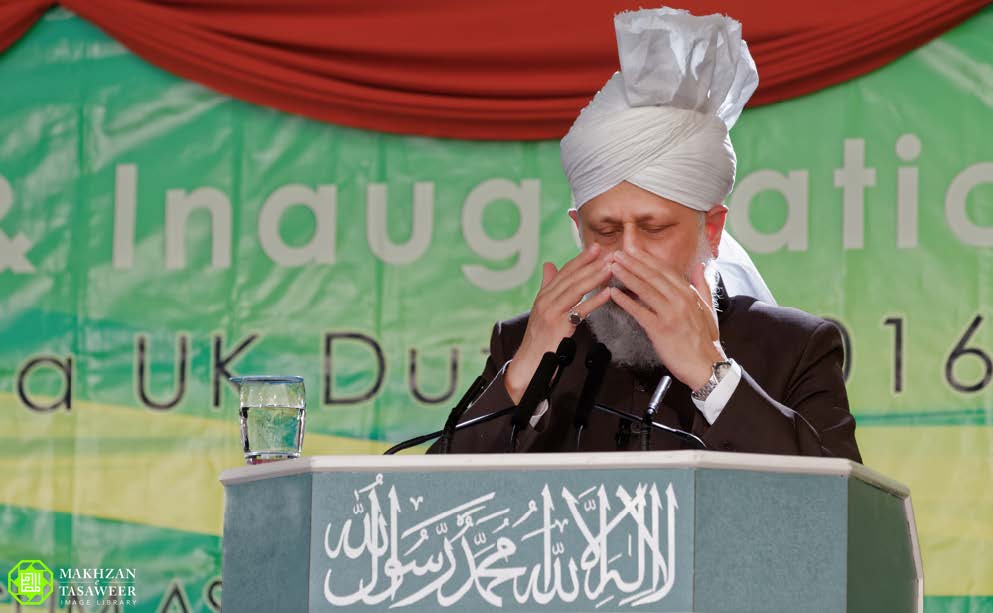 On Sunday, thousands of Ahmadi Muslims will take a pledge of allegiance, known as the Bai'at, at the hand of the Khalifa (Caliph).
The entire proceedings will be broadcast and live-streamed around the world on MTA International.