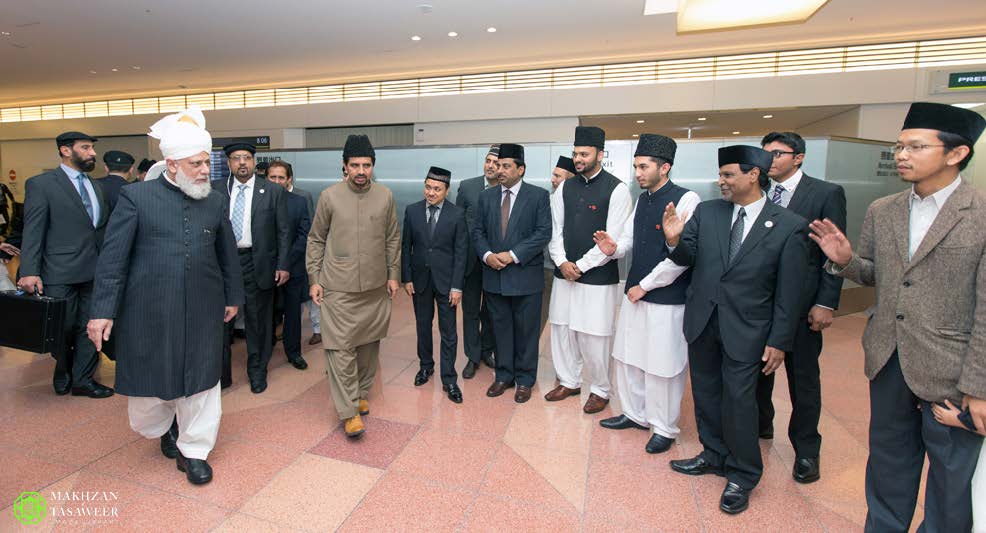 Head of Ahmadiyya Muslim Community arrives in Japan
Hazrat Mirza Masroor Ahmad travels to inaugurate first Ahmadiyya Mosque in Japan
On 17 November 2015, the World Head of the Ahmadiyya Muslim Community, the Fifth Khalifa (Caliph), His Holiness, Hazrat Mirza Masroor Ahmad arrived in Tokyo, Japan for his third visit to the country.
His Holiness arrived at Tokyo Haneda Airport at 7.40am where he was greeted by Anees Ahmad Nadeem, the President of the Ahmadiyya Muslim Community in Japan and various other members of the Community from both Japan and abroad.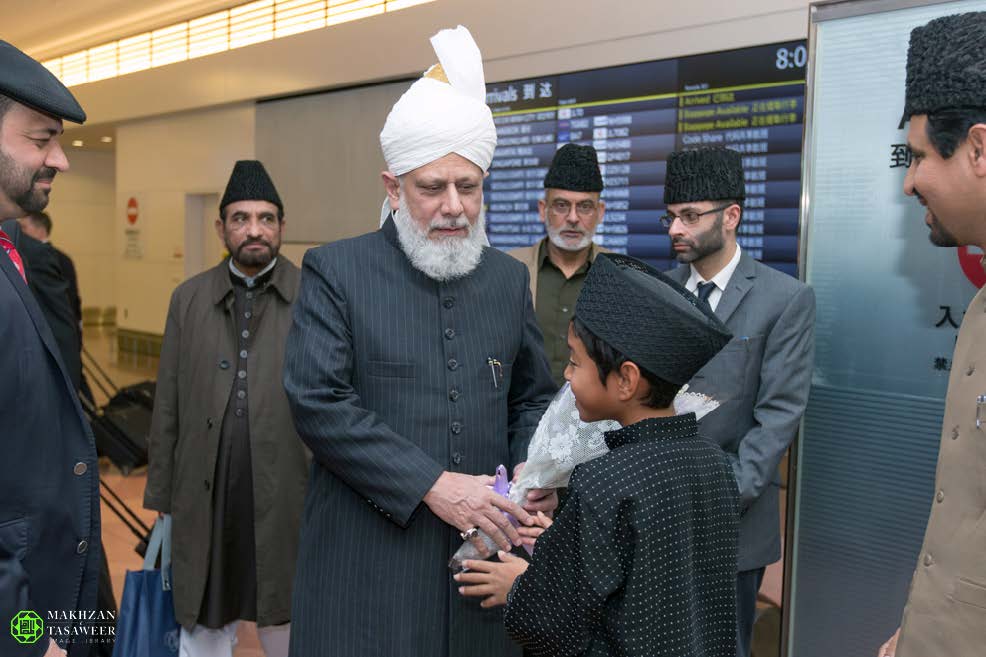 Later, His Holiness visited the Meiji Shrine in Tokyo where he was officially welcomed to Japan by Shigehiro Miyazaki, the Vice-Chief Priest.*
Having previously visited Japan in 2006 and 2013, during his current tour Hazrat Mirza Masroor Ahmad will inaugurate the Baitul Ahad Mosque in Nagoya with his weekly Friday Sermon. The Sermon will be broadcast globally on MTA International.
His Holiness will also hold various other official engagements and meetings during his tour, including delivering the keynote address at a Special Reception being held to celebrate the opening of the new Mosque in Nagoya.