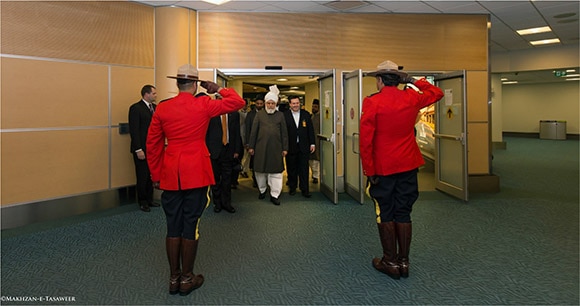 World Muslim Leader arrives in Canada to Inaugurate New Mosque
Hazrat Mirza Masroor Ahmad welcomed to Canada by Jason Kenney
The World Head of the Ahmadiyya Muslim Jamaat and Fifth Khalifa, Hazrat Mirza Masroor Ahmad arrived in Canada on 15 May 2013 as his tour of North America continued.
His Holiness landed at Vancouver International Airport at 5.30pm local time and was greeted by Canada's Minister for Citizenship, Immigration and Multiculturalism, Jason Kenney.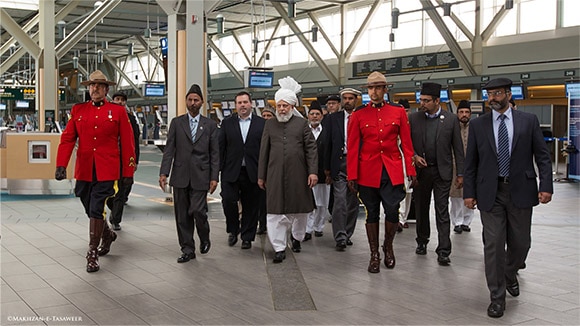 Hazrat Mirza Masroor Ahmad has travelled to Canada to inaugurate the Baitur Rahman Mosque in Vancouver, the largest Ahmadiyya Muslim Mosque in British Columbia.
To mark the opening of the Mosque, His Holiness will deliver the keynote address at a special reception on Saturday in front of a range of Government officials, Federal and Provincial Members of Parliament, Community Leaders and various other dignitaries.
Upon arrival in Vancouver, Hazrat Mirza Masroor Ahmad held a meeting with Jason Kenney during which the Minister congratulated His Holiness on behalf of Prime Minister Stephen Harper upon the completion of Baitur Rahman. Mr Kenney also said it was "a great honour to welcome His Holiness back to Canada."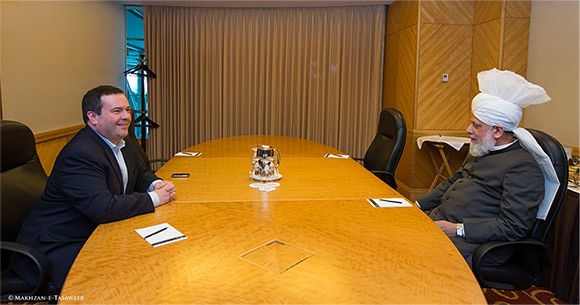 Mr Kenney praised the Ahmadiyya Muslim Jamaat for its commitment to peace, tolerance and equality for all. In response, Hazrat Mirza Masroor Ahmad said that "this is the true picture of Islam."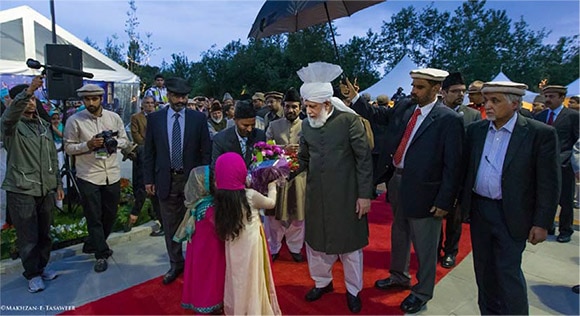 Later in the day, Hazrat Mirza Masroor Ahmad made his first visit to the new Mosque where he was greeted by thousands of Ahmadi Muslim men, women and children who were overcome with joy at seeing their spiritual leader.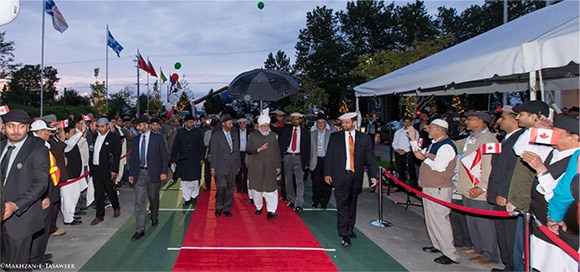 His Holiness was given a tour of the Baitur Rahman Mosque complex before leading the Maghreb and Isha prayers.