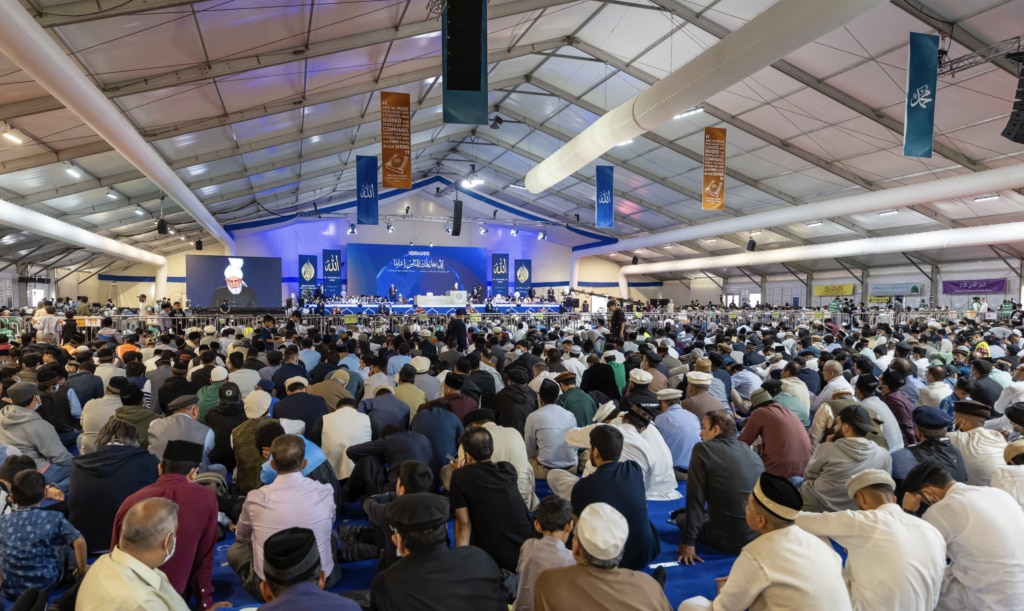 A Unique Educational Gathering: The UK's Largest Islamic Convention Through the Eyes of a British Muslim Student
By Malik Takreem Ahmad
Navigating the challenges of university is no easy task. Trudging through the busy streets of London (and mentally processing the endless chores that student life brings), I often find myself struggling to balance my identities as a Muslim, student and British citizen. As if the pressures of academia weren't enough, challenges and dilemmas unique to me and my faith arise daily. Can I socialise without drinking alcohol? Will I face judgement for choosing not to shake hands with women? Is acceptance for my beliefs too much to ask for?
However, it was at the UK's largest Islamic convention, the Jalsa Salana, that I found a way to reconcile the different aspects of my identity. But this isn't your typical seminar located in the ancient halls of Oxford or Cambridge. Instead, it's a vibrant gathering of over 40,000 attendees from 100 countries, nestled in the scenic English countryside. The convention moves beyond mere academic pursuits and ventures into territory often overlooked in traditional classrooms: cultivating empathy, promoting unity and fostering understanding between people from different backgrounds. It empowers us to redefine our societal roles, leveraging education as a tool for unity and progress.
One key theme that stands out at the convention is the intersection of faith and social reform, especially relevant given the UK's current cost of living crisis. The crisis has pushed essentials like food and accommodation beyond the reach of many people. More than ever before, we are seeing the harsh reality of homelessness, an increasing need for food banks and people struggling to pay their energy bills. Furthermore, as a student with zero income yet many expenses, rent and grocery shopping can often be difficult to manage. We can't be feasting on knowledge alone, despite the saying.
So what is the solution and as a society, how can we collectively overcome these challenges?
It's something which was highlighted by the Head of the Ahmadiyya Muslim Community, His Holiness Hazrat Mirza Masroor Ahmad, at the Jalsa – and particularly resonated with me.
During one of his speeches to the tens of thousands in attendance, His Holiness said, "Even here in the UK, which is considered a wealthy country…thousands of people and children are lying on the streets. Because of high costs, food is not readily available and accommodation is not available. Islam's fundamental teaching is to feed the hungry."
These words encapsulate Islamic principles that can play a transformative role in offering solutions to urgent societal issues. Islam urges its followers to address inequality and care for the less fortunate – a principle that attendees at the convention were reminded of. Yet this message goes beyond a simple moral compass and mere words, it prompts us to actively contribute to bringing about meaningful change. The Ahmadiyya Muslim Community is leading many public initiatives, including setting up food banks, creating sustainable farming projects and developing ethical energy alternatives.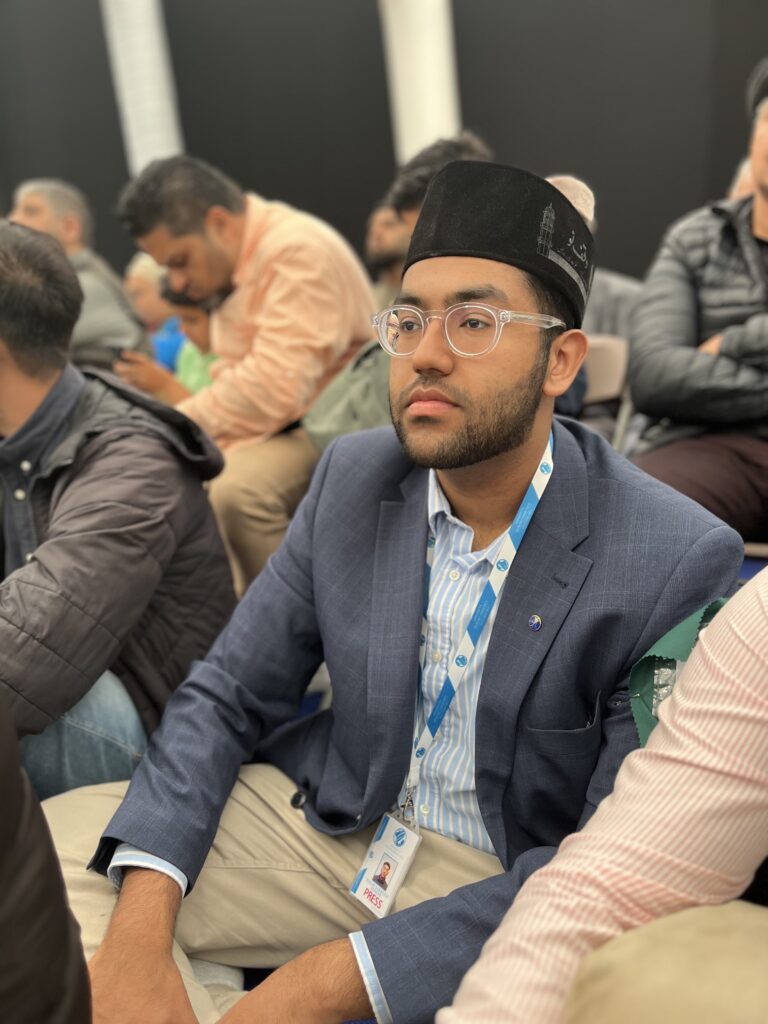 But what does all this mean to me?
Well, as a British Muslim student, the Jalsa convention reminds me that my faith can guide me in alleviating the pressures of not only the cost-of-living crisis but at every junction of my personal, academic and moral life. Indeed, if we apply these principles of love for all and hatred for none at a community level, we can unite to resolve complex issues.
At the Jalsa Salana, the success of higher education students is celebrated, with those making a positive contribution in their academic field recognised publicly amongst the tens of thousands in attendance. It serves as a reminder of the link between education and service – not just obtaining knowledge for the sake of individual pursuits but doing so in order to better help others.
As the current president of the Ahmadiyya Muslim Students Association (AMSA), the UK's largest Muslim student association, I see the value of brotherhood and sisterhood, alongside peer-led mentoring, each and every day.  Students and professionals come together to share invaluable personalised career advice, empowering members of the association. In this way, AMSA leads the way in providing an accessible support network at university, addressing the academic, moral and social needs of its members. And all this stems from the Islamic principles of equality and justice.
Jalsa Salana has reminded me that education isn't just about personal academic growth but a collective moral transformation. My experience at the convention holds value for all students, irrespective of their faith, fostering unity, understanding and social progress. And as a British Muslim student, I am part of a generation empowered to leverage Islamic teachings to make the world a better place, for everyone.